Meet Our Staff
Meet the faces behind our success...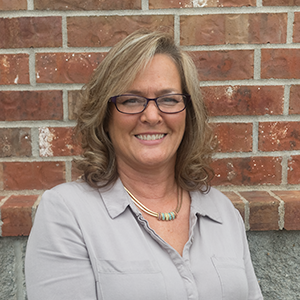 Cindy Wright
Insurance/Accounts Manager
I was born in Fontana, CA and moved to TN when I was 12. I went to High School in Fayetteville, AR but moved back to TN for a while. Several years ago I moved back to NWA to marry my high school sweetheart. Between my husband and myself, we have 6 children, 2 daughter-in-laws and 5 grand babies! We live on a small farm in Huntsville that we share with several dogs and chickens. Traveling, visiting with family & friends as well as cooking and canning are my favorite things to do. I love being able to assist patients with their treatment needs, and help them better understand treatment needed while utilizing their insurance benefits efficiently.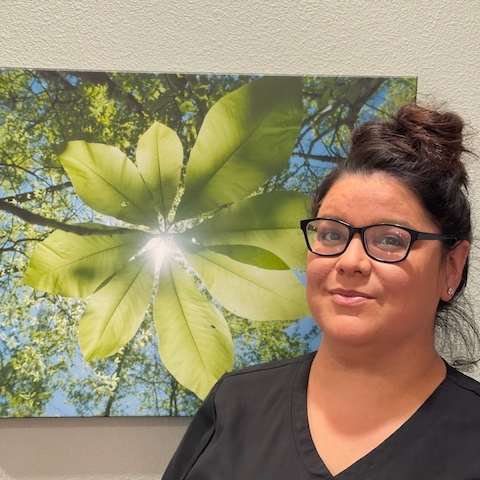 Veronica Orr
Insurance/Accounts Manager, Registered Dental Assistant
I have been in the dental field and an RDA since 2014 and love every minute of it! I volunteer at AR-MOM events and enjoy giving back to our community. I have lived in Northwest Arkansas since I was 7 years old and love being with my family. I have two boys that keep me active. When I can, I enjoy doing arts and crafts or cuddling up on the couch with a good book. I am so happy to be apart of the Founders Park Family because all the staff truly are about quality care. Life is beautiful, Don't forget to SMILE!!
Cristy Larue
Patient Relations Manager, Registered Dental Assistant
Born and raised in Southern California, I moved to NWA in June of 2020, after traveling for awhile, I came back to beautiful Arkansas in April of 2022. I have 4 beautiful daughters and 9 grand babies! They are my world.

I've been an RDA for 28 years and I love it! I am very grateful to be a part of the Founders Park Dental team, meeting new people and smiling faces!

I enjoy spending time with family and friends, exploring new places, cooking and gardening.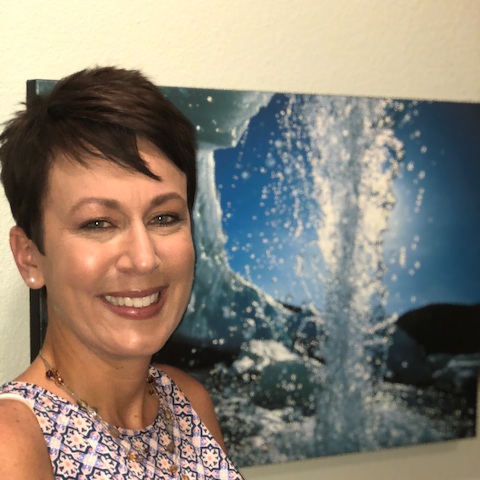 Crista Sheppard
Registered Dental Assistant
I was born and raised in NWA, settling for the past 10 years in Siloam Springs. For the past 14 years, I have worked in many different areas of dentistry. I have 2 wonderful children. My daughter, Makayla is in the Navy and stationed in California and my son, Dakota is preparing for school to study IT and computer software. I enjoy outdoor activities, especially floating, fishing, swimming, and hiking. I strive to help patients with their dental needs and concerns. My favorite part of my job is helping patients achieve and maintain healthy smiles. I have been blessed to work for such a wonderful team and dentist at Founders Park Dentistry!
Alise Dodson
Registered Dental Hygienist
My name is Alise and I am originally from Bentonville; born and raised! I am a mother of 2 sons, a daughter, 2 Boston Terriers, and a "Bug" Boston Terrier/Pug Mix. I love spending time with my family and dogs, watching movies, attending concerts, sports, and anything that has to do with water. Fun Fact: I played trumpet in the Razorback Marching and Hog Wild Bands. I have worked in dentistry since 2002 where I started working at the front desk. I eventually made my way around the entire dental office and then went back to college to become a dental hygienist. It is amazing how Dr. Stark and his team make patient care their priority. My passion is educating patients and helping them visualize what actually goes on in their mouth and how to keep it clean. I know life can get in the way of us taking care of ourselves and no one is perfect, but with a little education and encouragement, together, we can take care of your oral health needs.... baby steps... one step at a time!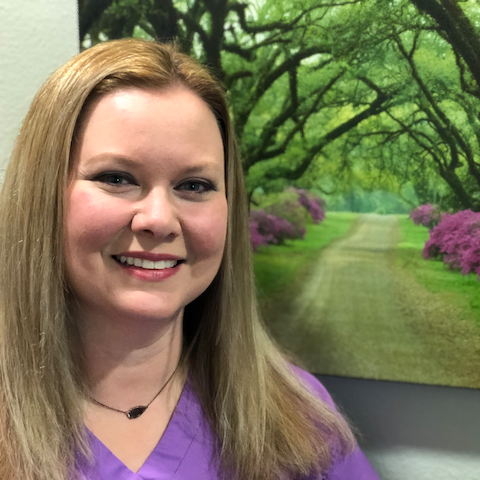 Kellie McCoy
Registered Dental Hygienist
I was born and raised in LA, Arkansas (Lower Arkansas). I met my now husband Johnathan in high school, we didn't date until we were older and then decided to get married. From then we moved up to NWA and decided to start our family, Johnathan already had a-little one, so I was blessed with my daughter Saylor. I then had my first child, Julia. We have one cat, Princess Leia to include into our family! I enjoy reading, hiking, puzzels and the Hogs, Go Hogs! I love being a Hygienist, interacting with my patients and making people laugh is the one thing that gets me through my day! My favorite part about working at Founders Park is that we all treat and love each-other like we are all a big family.
Marie Hindman
Registered Dental Hygienist
I am originally from Fort Smith. After high school, I moved to attend college at UCA and UAMS where I obtained my Bachelors of Science in Dental Hygiene. I worked in Little Rock as an RDH for a few years after I finished school but then decided to move closer to home. I'm loving NWA so far! When I'm not at work, I enjoy traveling, baking, golfing and spending time with family and friends! I love my career, and I feel so blessed to be working for such a caring dentist and team!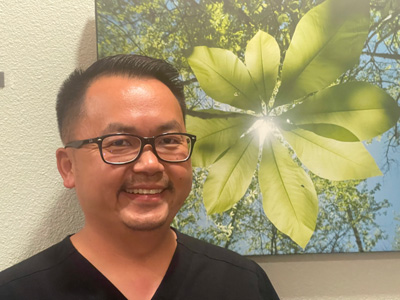 Neng Xiong
Registered Dental Assistant
I was born in a refugee camp called Ban Vinai, located in Thailand. My family relocated to St. Paul, Minnesota in 1988. In 2004, I moved to beautiful Northwest Arkansas, Gentry.  I met the woman that I fell in love with and married in 2005. We now have 3 kids. 2 gorgeous daughters and 1 handsome son. In my free time, I enjoy gathering, food and spending as much time with my family. That is important to me! I began my dental assisting career in 2008 and have loved every minute of it! I love my job!